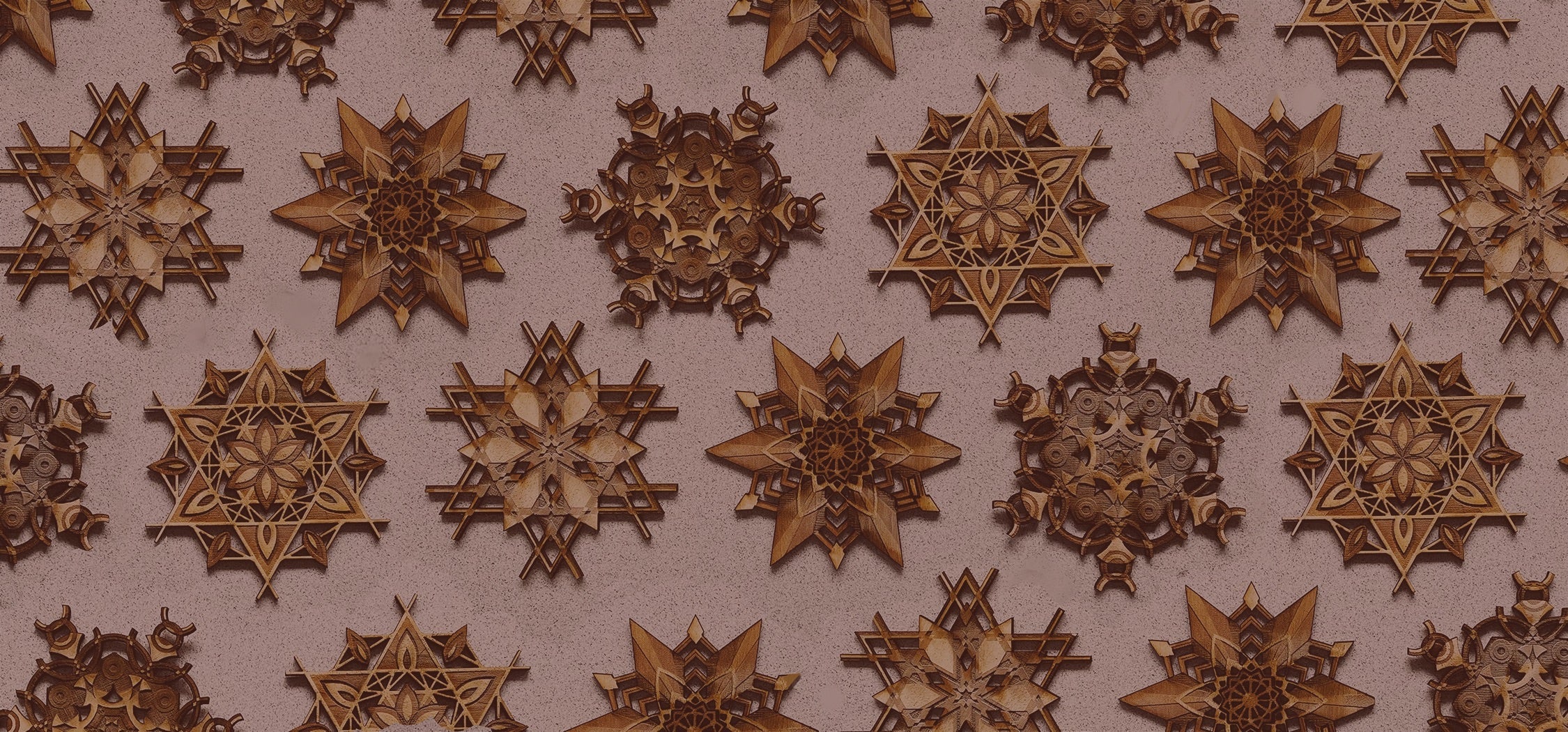 In the world of graphic design and 3D modelling, Shuo is an enthusiastic explorer of creativity and self-expression. Her artistic journey is about simplicity, aesthetics, and creating meaningful experiences. She sees her work to connect with others and leave an impression. 
Her focus revolves around crafting intricate patterns and symbols inspired by various cultures and their vibrant celebrations. She loves working with varied materials, including digital media, paper, wood, acrylic, and metal. 
For this special event, she has tapped into the possibilities of digital design, using 3D modelling software to painstakingly create a captivating pattern. In this unique time of the year, her artwork focuses focusing on the theme of Christmas, specifically a snowflake, symbolizing festive joy. Shuo wants to use the little snowflakes to not only represent the winter and holiday season but also carry sweet wishes in people's heart. 
By combining digital precision with the tactile craftsmanship of laser cutting and engraving, her intricate design breaks free from the digital realm and enters the physical world. It is poised to captivate and delight the audience with its visual beauty and deep resonance. 
Instagram Account: @Shuodesigns 
Website/Portfolio: https://nancy0202209bb0.myportfolio.com/