What is Show + Sale?
Show + Sale is brought to you by Alberta University of the Arts Students' Association. This not-for-profit-market is artist led by people who live, work, and create in Treaty 7 territory. We are proud and honoured to contribute to the diverse community in Moh'kinstsis (otherwise known as Calgary).

We provide AUArts students with a platform to sell their art and learn skills that will help them create sustainable practices. Our in-person and virtual markets include Calgary's largest selection of fine artwork, craft, and designs. When you shop with us, you are supporting local emerging artists!
Unlike other art markets in the city, Show + Sale is a non-profit, which means that we put artists first. We provide AUArts students with mentorship and free professional development.

When you shop at Show + Sale, 100% of your purchase goes to supporting creative careers with 75% of sales going directly to the artists. Since new artists participate in every market, you're sure to find art as unique as you! 
Mission and Vision
Our mission is to bring Calgary the best showcase of artwork made by AUArts students. By highlighting the new and exciting work from our artists, we enrich the vibrant arts community in Calgary, help emerging artists develop sustainable creative careers, and of course, provide Calgary with an incredible selection of art they can't find elsewhere! 
As an artist-run program, we know that artists are never just ships passing in the night. We at Show + Sale are proud to embrace the time-honored tradition of putting community first. By connecting our artists to the Calgary arts community, professional development workshops, and other opportunities, we help AUArts students grow into confident emerging artists sure to take the world by storm! 
How the Show + Sale program works
Learn
Show + Sale provides FREE workshops and mentorship on skills like pricing, marketing, and more to set our students up for success! Our curriculum is the only one of its kind in Canada for post-secondary students and was developed with the help of nationally recognized artists and galleries.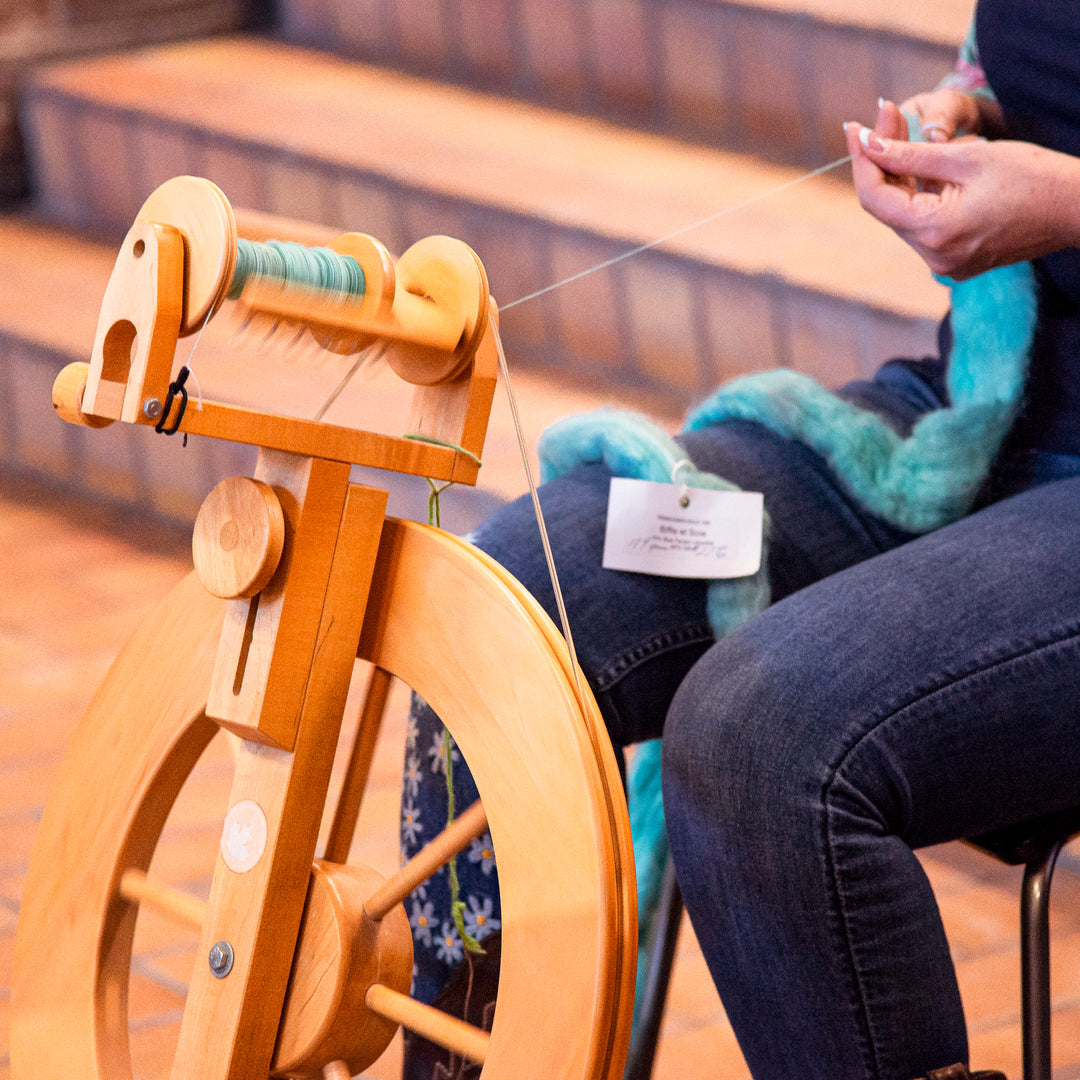 Create
Our students work hard to create unique artwork with skills they learn at AUArts and their own individual flair. When they have big ideas, our team helps make them happen with resources like jury feedback, packaging materials, and community connections.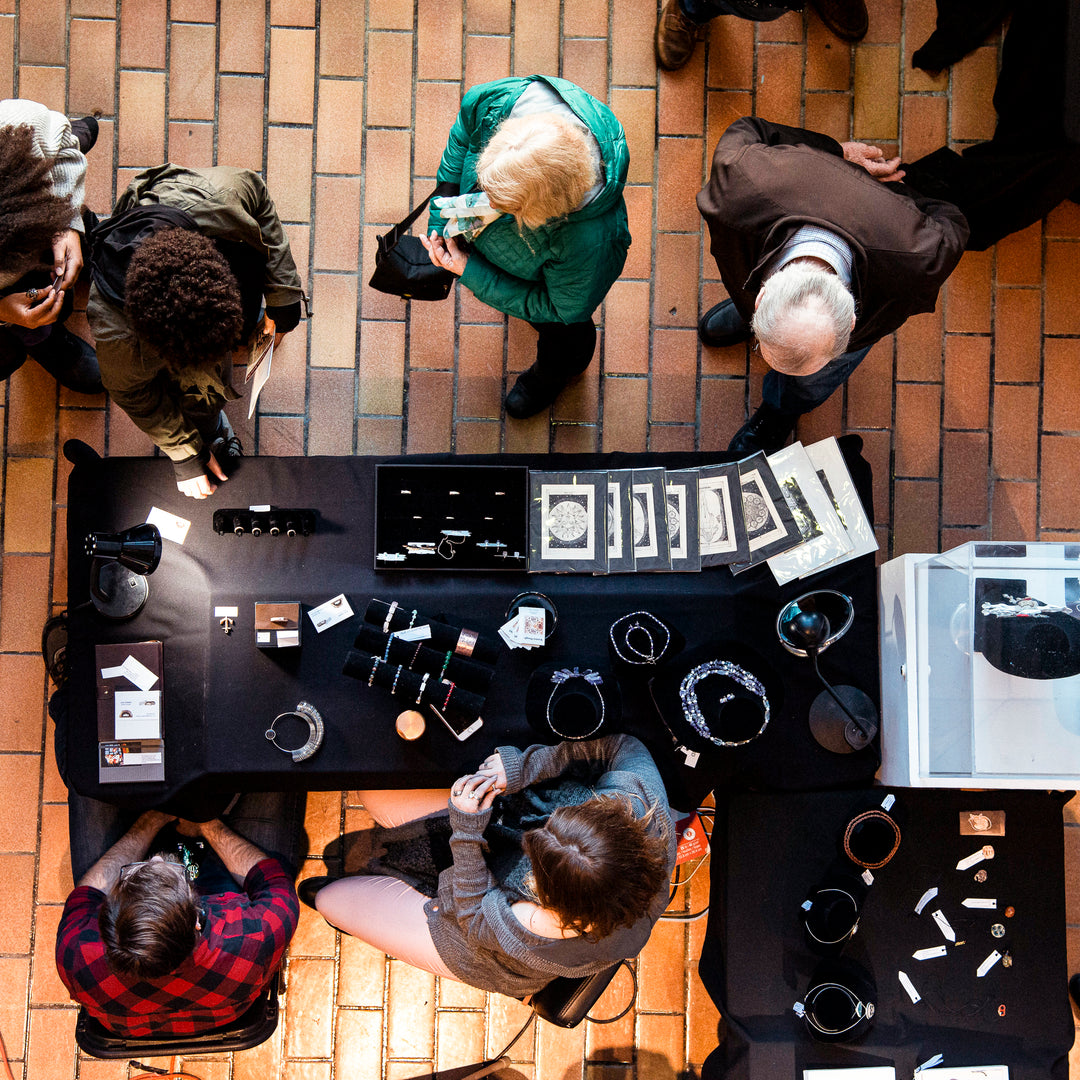 Sell
Show + Sale is proud to offer both in-person and e-commerce selling platforms for AUArts students to help them grow their careers. Our Art Markets attract over 500+ visitors per day and help students make a living from their artwork.
What our Show + Sale alumni are saying
Diving into Show & Sale was such a thrill! Seeing my pieces presented on the digital platform, and then watching them find new homes, was exciting and was confirmation that I am on the right path with my ceramic practice.

Vivian Smith

BFA graduate 2023
Show and Sale was a supportive and low-risk introduction to markets and personal branding, and it's something I think every AUArts student should try to take part in.

Terri Lemire-Wilson

BDes graduate 2023
As an emerging artist, the experience of participating in the Show + Sale has boosted my confidence in showcasing both my art and myself professionally. I would encourage all students to participate... it is well worth your time!

Elise Lavalee Findlay

BFA graduate 2023
Land Acknowledgement
All Show + Sale artists and staff are treaty are people who live, work, play, and create in Treaty 7 territory. We are proud and honoured to contribute to the diverse artistic community in Moh'kinstsis (otherwise known as Calgary).

 For the past 30 years, Show + Sale has been hosted in Moh'kinsstis and the traditional Treaty 7 territory of the Blackfoot confederacy: Siksika, Kainai, Piikani, Tsuut'ina nations as well as the Stoney Nakoda: (Bearspaw, Chiniki, Goodstoney). We also acknowledge the members of the Inuit and Métis communities - specifically, the Métis Nation Region Three. Finally, in the spirit of reconciliation, we acknowledge all people who make their home here are Treaty 7 people.